Preparations of the 2014 edition of the Conscious Leadership Yearbook are underway with an expected publication date of late February or early March. The new edition will add to the original edition which was published in 2013 and featured over thirty exemplars from various sectors of society. These included business, mass media, civil society, government, education and law.
The 2014 edition is expected to include around forty additional exemplars, four of whom are mentioned here in this blog post. There will be at least one additional sector included in the new edition – entertainment. Here are four of the exemplars who will be included:
Civil Society: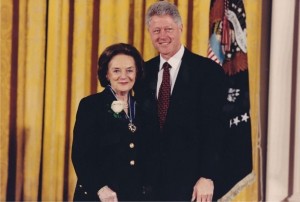 Frances Hesselbein, former CEO of the Girl Scouts of the USA, is a staunch supporter of women, diversity and inclusion. Based in Pennsylvania, she received the Presidential Medal of Freedom in 1998 (see picture at the left with President Bill Clinton who presented her with the Medal).
She presently serves as President and CEO of The Frances Hesselbein Leadership Institute, originally founded as The Peter F. Drucker Foundation for Nonprofit Management and renamed in 2012 to honor her own legacy. She also serves as Editor-in-Chief of the Leader to Leader journal. Hesselbein is often quoted as saying, "Leadership is a matter of how to be, not how to do it."
Entertainment: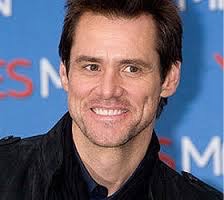 Jim Carrey is mostly known for his physical comedy and comedic acting. As shown in these videos, however, there's a deeper aspect to the man – one that is consistent with the principles of conscious leadership. Carrey, co-founder with spiritual teacher Eckhart Tolle and movie publicist John Raatz of the Global Alliance for Transformative Entertainment ("GATE"), offers opening comments for one of their conferences in one video (below). In the second video, Carrey delivers the commencement address for the 2014 graduating class of Maharishi University of Management.
Video from Maharishi University
Video: opening comments at GATE
Mass Media: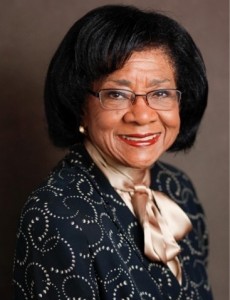 Belva Davis was born to a 15-year-old Louisiana laundress during the Great Depression. Raised in the crowded projects of Oakland, confronted by racism and abuse, Davis was destined to achieve a career beyond her imagination. She was the first black female U.S. journalist west of the Mississippi. In a career spanning more than half a century, she has won eight local Emmys and a number of lifetime achievement awards — including honors from the International Women's Media Foundation, the National Association of Black Journalists and the Northern California chapter of the National Association of Television Arts and Sciences.
Noted feminist leader Gloria Steinem states, "Belva Davis has lived this country's history as only a brave black woman could and has witnessed it as a journalist with a world-class head and heart."
Government:
Like Carrey, Prince Charles is another man who doesn't come across instantly as an exemplar of conscious leadership. But those who know him vouch for his state of mindfulness. One of his former royal family photographers writes that "he finds innumerable ways to respond to the plight and situations of his subjects and is guided by his heart and a pragmatic, no nonsense style of leadership."
In his book on the Prince – Radical Prince: The Practical Vision of the Prince of Wales – author David Lorimer writes that "[his] ideas are linked by an underlying spiritual and ecological philosophy. Prince Charles adopts an integrated approach to his work, blending the best of the traditional with the best of the modern."
The yearbook will be published by FutureShapers, LLC, and will be available for downloading from this FutureShapers website.