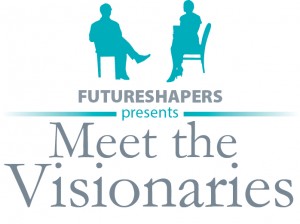 Meet the Visionaries series has been suspended. Videos of past events can be viewed on YouTube here.

Frequency of public events:
First Tuesday evening each month (except as noted) at Gladstone Institutes from  6-8PM.
Venue location: Gladstone Institutes: 1650 Owens Street, San Francisco, CA 94158; Robert W. Mahley Auditorium; directions & parking
To Register: http://www.eventbrite.com/o/futureshapers-8358601486
Series Description
"Meet the Visionaries" is a series of public interviews of leaders who hold powerful visions for a better future and are consciously leading the way toward those visions. The primary inquiry for all these conversations is: What Does It Mean to Be a Conscious Leader in Today's World?
Host Description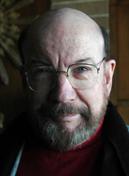 John Renesch is a global futurist who has published 14 books and hundreds of articles of organizational and social transformation. He is the past Host of the Howard Thurman Forum (2007–2008) and The Presidio Dialogues (2000-2008). He is a co-founder of the International Spirit at Work Awards and a co-founder of FutureShapers LLC, sponsor of the "Meet the Visionaries" series.
Guest Profiles
September 1, 2015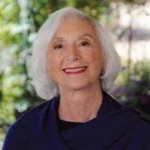 Barbara Marx Hubbard is the founder of The Foundation for Conscious Evolution. She is not an idealist, nor does she believe that social and planetary change is simple.  But she does believe that humanity has the tools, fortitude, and resolve to take the leap towards conscious evolution. Deepak Chopra MD called her "the voice for conscious evolution…" She is an evolutionary thinker who believes that global change happens when we work collectively and selflessly for the greater good, problems are evolutionary drivers, and crises precede transformation.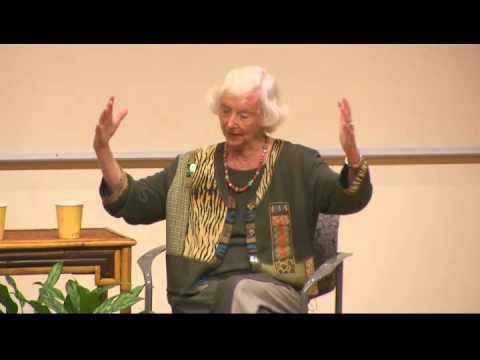 FutureShapers Meet the Visionaries event with Barbara Marx Hubbard
---
October 5, 2015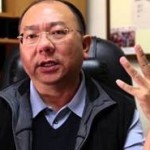 Sam Chan, President, Applied Computer Online Services – "The World's Largest B2B Online Computer Store." He is recognized and respected for his ability to achieve and maintain peak performance states, which has enabled him to build a consistently profitable business for the last 30 years. Sam has managed to balance a thriving business with a deep personal spiritual practice, devoting time to his Buddhist practice, his family and community service.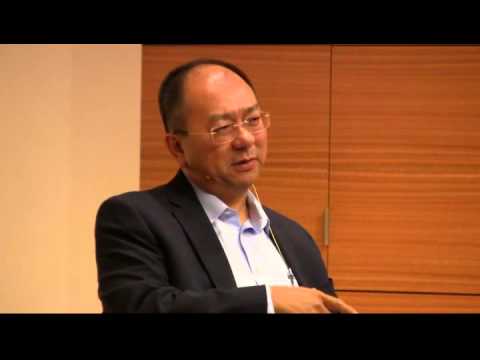 FutureShapers Meet the Visionaries event with Sam Chan in conversation with John Renesch
---
November 3, 2015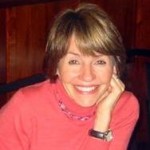 Lynne Twist, author, The Soul of Money, co-founder, The Pachamama Alliance. She has won numerous awards including the United Nations Woman of Distinction award, Humanitarian of the Year Award from Youth at Risk; Heroes of the 21st Century award from the Social Venture Network; Entrepreneurs' Award from Katalysis Partnership; The Rainforest Champion Award from the Rainforest Actions Network; and the New Dimension Broadcaster Award.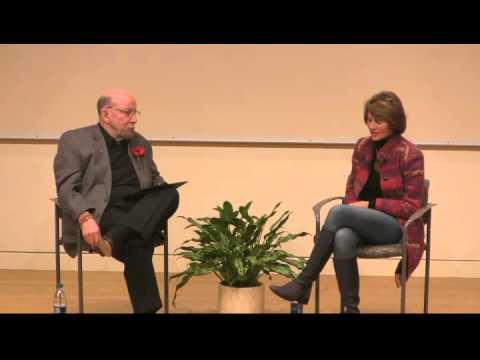 FutureShapers Meet the Visionaries event with Lynne Twist in conversation with John Renesch
---
December 1, 2015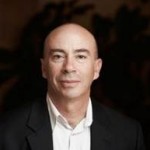 Marc Lesser: Co-founder and CEO, Search Inside Yourself Leadership Institute (SIYLI), which provides evidence-based practices to grow in self-mastery. Thousands of executives have been trained in meditation practices since SIYLI was formed just a few years ago. It's about navigating our opportunities and challenges with more resilience, more engagement, and more happiness. He is the author of Less: Accomplish More by Doing Less and former director of Tassajara Zen Mountain Centre.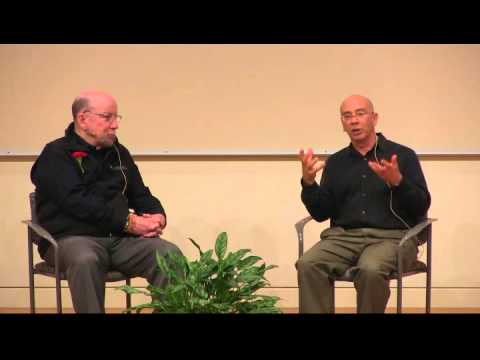 FutureShapers Meet the Visionaries event with Marc Lesser in conversation with John Renesch
---
January 5, 2016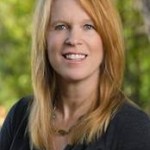 Diana Chapman is a cofounder of the Conscious Leadership Groups and co-author of The 15 Commitments of Conscious leadership. She has been a trusted advisor to over 700 organizational leaders and many of their teams. Clients from Genentech to Yahoo! value her clarity, compassion, ferocity and playfulness. A well-respected facilitator for the Young Presidents Organization, Diana works with forums and chapters worldwide. She invites leaders to the edge while igniting the courage to leap into the unknown, the space where a bigger game of life awaits.
---
February 2, 2016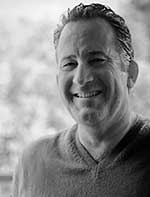 Scott Coady is the Founder and Executive Director of the Institute for Embodied Wisdom and the Founder and Principal at Sage Alliance Partners, a consulting firm specializing in helping executive teams lead extraordinary business results. A former world class athlete and navigator for U.S. Navy's Assault Craft Unit #1 supporting U.S. Navy SEAL Team operations, Scott co-designed and led a nine-month long leadership program for NASA. He also leads a six-month long program called the Art of Leadership Mastery and offers a one-day workshop called The Samurai Game.
---
March 1, 2016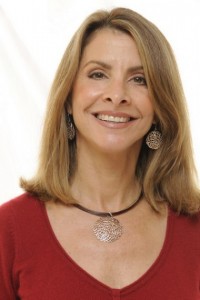 Susan Mayginnes is CEO of Commit to Greatness Consulting, She brings powerful transformational methods to organizations and their leaders for greater team performance and results. Formerly Co-Founder & Director of Training for The Summit Organization, a personal and professional development company graduating over 40,000 people from its innovative programs. Susan co-founded Summit at the age of 21 and built it to a $14 million dollar company in eight years.
She has led CEO mastermind groups and worked with executive teams from a diverse portfolio of businesses for over 20 years. She addresses the challenge of growing businesses in ways that are beneficial to our own mental and physical well-being, effective in our work and our relationships with others, and good for the world at large. Susan believes that leaders must lead with greater wisdom, purpose, meaning and consciousness while bringing leadership practices together with knowledge of wisdom traditions and neuroscience.
---
April 5, 2016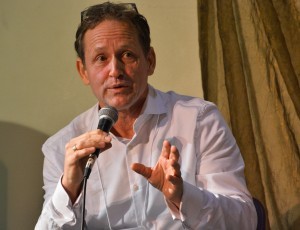 Bill Shireman is President and CEO of Future 500. He brings together forces that love to hate and demonize each other: Republicans and Democrats, Rush Limbaugh conservatives and Michael Moore progressives and giant global corporations and the activists that distrust and demonize them. Shireman united Coors, Safeway and the Sierra Club to design and pass California's "bottle bill" recycling law. He united Mitsubishi and Rainforest Action Network (RAN) to work together to save rainforests from North America to Malaysia. He brought together Coca-Cola and Genocide Intervention Network to help promote peace in the Sudan. Now he is helping unite the interests of Charles Koch climate skeptics and Al Gore climate activists.
---
Thursday, May 12, 2016
George Zimmer is Chairman, CEO and Founder of Generation Tux, an online rental platform for tuxedos and suits, and zTailors, an on-demand tailor network. He is also the founder and former CEO and Chairman of the Men's Wearhouse – the largest retailer of men's tailored suit and dress casual clothing in the U.S. and Canada and has been included in Fortune's "The 100 Best Companies to Work For" list since 1999. He is the father of four children and self-described in his LinkedIn profile as a "Business Warrior Monk who roots for the underdog." George serves on the Board of Directors for the Institute of Noetic Sciences, and the Oakland Zoo.

---
June 7, 2016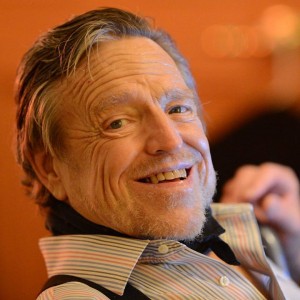 John Perry Barlow graduated with high honors in comparative religion from Wesleyan University and later was a cattle rancher in Wyoming, where he was born. He served as western Wyoming campaign coordinator for Dick Cheney during his 1978 Congressional campaign and was a lyricist for the Grateful Dead. In 2012 he was identified by Time magazine as one of the "School of Rock: 10 Supersmart Musicians." A prolific essayist, he has contributed articles to Wired, The New York Times and many other periodicals. He describes his political ideology as a "cyber-libertarian" activist. John was inducted into the Internet Hall of Fame in 2013.
---
July 12, 2016
Marilyn Schlitz is a social anthropologist, researcher, and an award winning writer. She serves as President Emeritus and Senior Fellow at the Institute of Noetic Sciences. Additionally, she is a Senior Scientist at the California Pacific Medical Center and board member of Pacifica Graduate Institute. For more than three decades, Marilyn has been a leader in the field of consciousness studies. Her books include: Consciousness and Healing: Integral Approaches to Mind Body Medicine and Living Deeply: The Art and Science of Transformation in Everyday Life. She also wrote and produced a feature film, "Death Makes Life Possible," with Deepak Chopra.
August 2, 2016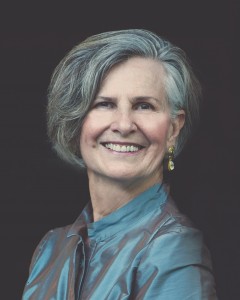 Kathlyn Hendricks ("Katie"), Ph.D., BC-DMT*, is an evolutionary catalyst and contextual disruptor. She has been a pioneer in the field of body intelligence and conscious loving for over forty years. Katie has an international reputation as a seminar leader, training professionals from many fields in the core skills of conscious living: authenticity, response-ability and appreciation. She is the co-author of twelve books, including the best-selling Conscious Loving, At The Speed of Life and the new Conscious Loving Ever After: How to Create Thriving Relationship at Midlife and Beyond. Katie has been a successful entrepreneur for over forty years and has developed a unique coaching and leadership program that has trained hundreds of coaches in the U.S. and Europe. She co-founded the Spiritual Cinema Circle and the virtual Body Intelligence Summit, which will move into its third year in 2016. She has appeared on over 500 radio and television programs and traveled well over one million air miles as the ambassador for the work that she and her husband Gay Hendricks have developed.
* Kathlyn earned a Ph.D. in Transpersonal Psychology and has been a Board
Certified-Dance/Movement Therapist of the American Dance Therapy Association since 1975.
September 15, 2016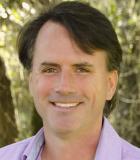 Stephen Dinan is the author of the forthcoming Sacred America, Sacred World and Radical Spirit. He is the CEO of The Shift Network which aims to empower a global movement of people who are creating an evolutionary shift of consciousness that in turn leads to a more enlightened society, one built on principles of sustainability, peace, health, and prosperity. The Network's online events have attracted more than 750,000 participants. Stephen is also a member of the prestigious Transformational Leadership Council and Evolutionary Leaders group. As the former Director of Membership and Marketing at the Institute of Noetic Sciences, he was the driving force behind the Shift in Action program. Stephen directed and helped to create the Esalen Institute's Center for Theory & Research, a think tank for leading scholars, researchers, and teachers to explore human potential frontiers.