Preparations of the 2014 edition of the Conscious Leadership Yearbook continue. The new edition will add to the original edition which was published in 2013 and featured over thirty exemplars from various sectors of society – including business, mass media, civil society, government, education, law and entertainment.
The 2014 edition is expected to include around forty additional exemplars, eight of whom are mentioned here in this blog post. Here is the latest group of the exemplars to be included:
Government:
Edgar "Ed" Mitchell is a former American naval officer, aviator, test pilot, aeronautical engineer and NASA astronaut. As pilot of Apollo 14's lunar module, he was the sixth person to walk on the moon. On his return to Earth, Texas-born Mitchell had a profound "samadhi" experience (a sense of oneness with the universe) while looking out into space and seeing the "blue marble" that is Earth. This is what he said about his experience: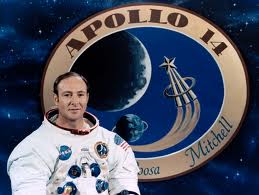 You develop an instant global consciousness, a people orientation, an intense dissatisfaction with the state of the world, and a compulsion to do something about it. From out there on the moon, international politics look so petty. You want to grab a politician by the scruff of the neck and drag him a quarter of a million miles out and say, 'Look at that, you son of a bitch.'
Mitchell founded the Institute of Noetic Sciences (IONS) in 1973. I first learned of him through my mentor and friend Willis Harman who had taken on the presidency of the Institute. IONS has since become one of the most respected research institutes on such topics as consciousness, meditation, psychic abilities, ESP, spontaneous remission and related subjects. Mitchell has written several books, including The Way of the Explorer: An Apollo Astronaut's Journey Through the Material and Mystical Worlds, and, in 1970, received the Presidential Medal of Freedom.  
Sports/Entertainment: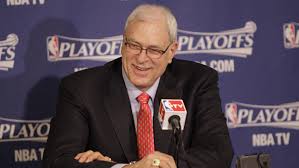 Philip Douglas "Phil" Jackson is an American professional basketball executive, former coach and former player. Widely considered one of the greatest coaches in the history of the National Basketball Association (NBA), Jackson was the head coach of the Chicago Bulls from 1989 until 1998, during which time Chicago won six NBA championships. His next team, the Los Angeles Lakers, won five championships. In total, Jackson has won 11 NBA titles as a coach.
Jackson is known for his use of a holistic approach to coaching that is influenced by Eastern philosophy, earning him the nickname "Zen Master." He also applies Native American spiritual practices as documented in his book Sacred Hoops. In 2007, Jackson was inducted into the Basketball Hall of Fame. In 1996, he was named one of the 10 greatest coaches in NBA history.
Education (Two exemplars):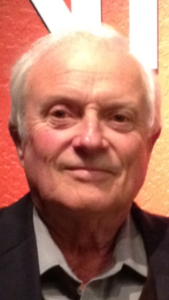 Michael Ray is one of the most innovative educators I know, especially when it comes to teaching alternative courses at high-profile mainstream schools. He is also a dear friend. Now Emeritus, Ray held a chaired professorship at Stanford University's School of Business. One of his most popular courses was Creativity in Business which he started teaching in 1980. In this course he taught and advocated meditation and other experiential approaches, addressed the inner voice of the ego (which he calls the Voice of Judgment or "VOJ"), and ultimately authored a book with the same name with Rochelle Myers.
Ray also started a leadership course based on the Enneagram, a model of human personality consisting of nine interconnected personality types and developed perhaps the first university course on new paradigm business. He introduced a community-building model and retreat for his course on developing innovation in organizations. Many highly-successful entrepreneurs took his classes or were guest speakers, including many Silicon Valley elites. Fast Company magazine featured him in a 2000 issue as "The Most Creative Man in Silicon Valley." Ray is a longtime devotee of the Siddha Yoga Teachings and has hosted an auxiliary meditation group for the teachings in his home.
Valita Jones holds an Ed.D. in Educational Leadership, an M.A. in Postsecondary Educational Leadership and BA degrees in both Psychology and Africana Studies. Additionally, she holds several certificates in Management and Leadership and Community College Teaching, both from San Diego State University. She came onto my attention when I learned she had completed her dissertation on conscious leadership – specifically "In Search of Conscious Leadership: A Quality Study of Postsecondary Educational Leadership Practice." Here is an excerpt from her conclusions:
Conscious leadership is not a leadership practice of obligation. It is a leadership practice of thought and balanced spiritual ecology, not only for the leader but the organization and employees as well. Conscious leaders have a sense of inner and outer well-being and exist as a cultural democracy. It is and does require a complete paradigm shift, from the traditional trait-based leadership model to a relational paradigm, where context is important and cooperation and collaboration are the norm.
In this video (below) Jones presents at a women's conference on conscious leadership at the University of California at San Diego in 2014.
Civil Society:
Dag Hammarskjöld* (1905-1961) was a Swedish diplomat and economist who was the second Secretary-General of the United Nations (1953-1961), the youngest to ever hold that post. He was a former Chairman of the Swedish delegation to the United Nations General Assembly.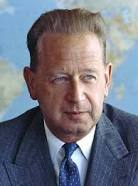 In a 1953 interview with famed U.S. newsman Edward R. Murrow, Hammarskjold said   "…the explanation of how man should live a life of active social service in full harmony with himself as a member of the community of spirit, I found in the writings of those great medieval mystics for whom 'self-surrender' had been the way to self-realization, and who in 'singleness of mind' and 'inwardness' had found strength to say yes to every demand which the needs of their neighbours made them face, and to say yes also to every fate life had in store for them when they followed the call of duty as they understood it."
In 1961, he was awarded the Nobel Peace Prize posthumously after being killed in an airplane crash en route to cease–fire negotiations in Northern Rhodesia, now Zambia. John F. Kennedy said of him: "He was the greatest statesman of our century."
Business (Two exemplars):
Eileen Fisher started clothing designer Eileen Fisher Inc. in 1984 based on simple designs and sustainable business practices. The company has since grown to over 1,100 employees, with more than sixty stores in fifteen states in the U.S., Canada, and the U.K. She is a fan of measuring Gross National Happiness versus GNP, a regular meditator and an advocate of spiritual values.
I first met Fisher in 2002 while presenting her with the Willis Harman Spirit at Work Award in New York. She says of herself, "I've always looked at clothing through the lens of confidence and empowerment. I focus that lens in many other aspects of life…..To me, this kind of holistic vision is a huge and vital shift. It is about rethinking what it means to live in a world with finite resources, as individuals and as businesses."
Recently, she made the cover of Mindful magazine, a rare incidence for a business founder. The magazine said, in part, about Fisher: "Her company is not only doing well…it's doing good — for employees, young women, and the planet."
Bob Chapman is Chair of 129 year old Barry-Wehmiller Corporation, a $1.5 billion family-owned company that practices "truly human leadership" model of management. Under Chapman's leadership, Barry-Wehmiller has used strategic acquisitions and organic growth to achieve a 20% compound growth rate over the past 20 years. At the heart of its successful economic model, however, are more than 7,000 outstanding team members worldwide. The company prides itself on, and is fiercely committed to, building great people through its distinctive people-centered leadership initiatives and innovative learning institute, the Barry-Wehmiller University. "At Barry-Wehmiller, we measure success by the way we touch the lives of people," says Chapman, who is co-authoring a book on human leadership with Raj Sisodia, one of the founders of the Conscious Capitalism Institute.
Chapman spoke at the TEDxScottAFB event in 2012. A 22 minute video of his talk can be viewed here (below).
One of Chapman's inspirations is a former rector of his church in St. Louis, Reverend Edward Salmon. During his formative years, he recalls telling Salmon he wasn't sure he believed in God. The rector responded by saying, "That's okay. God believes in you."
Law & Justice: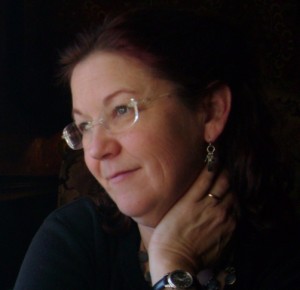 Named a "legal rebel" by the American Bar Association, Linda Alvarez is a maverick attorney who is committed to transforming the way law is practiced, shifting from the traditional adversarial approach to a practice that incorporates principles of nonviolence. Perhaps not surprisingly, her main influences have been Gandhi and other advocates of nonviolence.
Based in the coastal town of Half Moon Bay in Northern California, Alvarez works with clients in discovering where they have agreement with their adversaries then mediating win-win reconciliations for all parties. Here's what she writes:  "Finding ways to join forces with others and—together—design sustainable, beneficial and enjoyable relationships and enterprises is better than approaching deal-making as an encounter between opposing forces seeking to win an advantage, one over the other."
With these principles obviously well-entrenched in her practice, Alvarez served as a consultant to Irish poet and philosopher John O'Donohue until his death in 2008, protecting rights to his work as well as working out a satisfactory resolution for his family.
Alvarez also offers "conscious contracts for conscious business" as part of her practice and is a member of the international integrative law community
The Conscious Leadership yearbook will be published by FutureShapers, LLC, and will be available for downloading from the FutureShapers website later this year.
*special thanks to Tim Bowman for his input on Dag Hammarskjöld