FutureShapers, LLC brings you the West Coast debut of an exciting three day workshop
Becoming a Whole-Brain Leader
Ending Self-Limiting and Self-Defeating Behavior
University Club

Palo Alto, California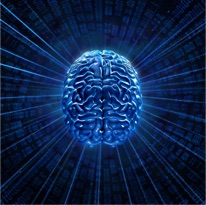 Business success depends on the decisions and actions of the individuals within the organization. Decisions based in fear, protection and survival create limited, short-term, and often, negative results. To achieve long-term sustained success, decisions and actions must be based on conscious leadership – using the proven track record of the wisdom and principles found in nature – resiliency, adaptation, collaboration, and growth management.
In this highly experiential three-day workshop, participants will learn an accelerated method for changing the underlying subconscious influences on their decisions and actions and aligning them with new supportive beliefs thus producing positive long lasting results.
"Our actions are actually reenacted habits, and we invariably end up reinforcing pre-established mental models."
– from Presence, by Peter Senge, Otto Scharmer, Joseph Jaworski, Betty Sue Flowers
Harvard Professor Robert Kegan has shown how commitments to subconscious beliefs can override one's stated intentions to the degree of sacrificing one's health. This conflict between long-held subconscious commitments and conscious intention lies at the heart of most organizational dysfunction and under-performance. Neuroscience has confirmed that a "whole brain" state can align the subconscious with the conscious, left and right brains, and liberate people from past programming that limit and interfere with highly-effective functioning.
This proven and time-tested methodology is known as PER-K® which, according to famed developmental biologist Bruce Lipton, "represents one of the most important, effective, rapid and empowering belief change processes available on this planet today."  
Focus of the Workshop
• Learn the Change Processes for Immediate Use
• Experience Belief/Bias/Assumption Change
• Apply the Change Processes to Business Success
• Integrate the New Beliefs for Sustainable Success
Sign up early and save!
Attend with others and save even more!
Full registration: $2,400
With early bird discount: $1,920 (expires March 13, 2015)
Group discounts available
Lunch included
Endorsements

Workshop Leader

About the PER-K process

Contacts