This batch of eight additional exemplars for this year, completes the 2014 cohort in preparation for the publication of the 2014 yearbook.
Business (Two exemplars):
Kazuo Inamori is a Japanese businessman who founded two successful companies as well as a charitable foundation, and established the Kyoto Prize. He has a visionary perspective on a new civilization. His own words about what is possible in this world do more to express who he is than my characterization of him:
[W]e can shift from growth to maturity, from competition to coexistence, and walk the path of harmony. As we traverse this path, we will witness the birth of a new civilization that is motivated by the virtue of selfless service to others. The driving force behind our current civilization is the desire for more: more leisure, more food, more money. In contrast, the new civilization will be based on love and consideration for others, the desire to help others grow and make them happy.
. . . I don't know exactly what form this civilization will take or what its contents will be. Perhaps it is just a pipe dream. But I am convinced that it is not the creation of this new civilization that is important but rather the daily effort we make to build it. It is the process of getting there, not being there, that refines our souls. If we elevate our minds by striving to create a new, more loving civilization, I believe that the path to a service-oriented society will be far shorter than we ever imagined.*
*from his book A Compass to Fulfillment: Passion and Spirituality in Life and Business, McGraw Hill, 2010
Ray Anderson (1934-2011) came to my attention in the early 1990s. He was the founder of Interface, Inc. and had grown the company into the world's largest maker of modular carpet tiles after taking the company public. He took a bold stand when he announced that the company he founded would become environmentally neutral. I interviewed him for The New Leaders while I was Editor in Chief there and hosted him on a panel about the role of consciousness in leadership for the 1997 World Future Society conference in San Francisco.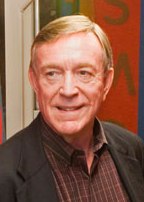 Anderson passed away in 2011 after being diagnosed with cancer. He received many awards including Global Green's 1996 Inaugural Millennium Award, presented by its founder, Mikhail Gorbachev. In 2007, he was named one of Time magazine's Heroes of the Environment and received twelve honorary doctorates before his passing. A year after Anderson's death, Interface, Inc. was named the Most Sustainable Large Corporation at the 2012 International Green Awards.
Education: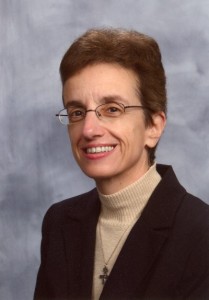 Ilia Delio, OSF, is a Franciscan Sister of Washington D.C. and Director of Catholic Studies at Georgetown University, where she is also Visiting Professor. Prior to Catholic Studies she was a Senior Research Fellow at Woodstock Theological Center, concentrating in the area of Science and Religion. She was Professor and Chair of Spirituality Studies at Washington Theological Union where she taught courses on the History of Christianity, Franciscan theology, and Science and Religion. She holds a doctorate in Pharmacology from Rutgers University-New Jersey Medical School and a doctorate in Historical Theology from Fordham University.
I came to know Delio through one of her 14 books – The Unbearable Wholeness of Being: God, Evolution and the Power of Love – which I found to be an incredible integration of subjects that are normally famed as opposing, such as evolution and religion. I first learned of Delio's work from another nun, Mary Waskowiak, who also happens to be a cherished friend.
Consciousness/Spirituality* (Two exemplars):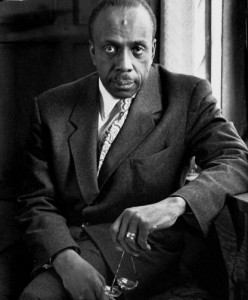 Howard Thurman (1899-1981) has had much positive influence in the world, especially in the United States. After his 1935 meeting with Gandhi in India, he brought Gandhi's message of nonviolence to the U.S. In my view, one of his most meaningful legacies was his mentoring Martin Luther King, Jr. on the subject of nonviolent social change. A former classmate of King's father, he paid close attention to the young King while he was in graduate school, ultimately becoming his spiritual advisor. Some believe Thurman was the pastoral leader of the civil rights movement. During his lifetime Thurman had authored 20 books.
Another of his legacies is The Howard Thurman Center for Common Ground, located on the campus of Boston University. The Center was founded by Dean Emeritus George K. Makechnie in 1986 "to preserve and share the many legacies of Dr. Thurman, who spent his life working to break barriers of divisiveness that separate people based on race, culture, religion, ethnicity, gender, and sexual identity."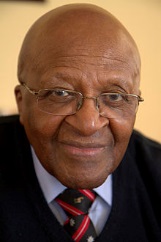 Desmond Tutu was a key player in the demise of apartheid in South Africa in 1994 while serving as Archbishop of Cape Town as a bishop in the Anglican Church.  The other key players were Nelson Mandela and F. W. de Klerk. In my view, riots and civil war were averted largely due to an indigenous cultural philosophy called "unbuntu."
After the fall of apartheid, Tutu headed the Truth and Reconciliation Commission, which allowed victims of injustice to confront their tormenters, share their pain and ask for forgiveness – a process that for whatever reason has not been adopted in other cultures despite its success twenty one years ago. He received the Nobel Peace Prize in 1984, the Albert Schweitzer Prize for Humanitarianism in 1986 and numerous awards since then.
Since his retirement in 2010, Tutu has worked as a global activist on issues pertaining to democracy, freedom and human rights. He is the patron of the Institute for Justice and Reconciliation, the successor organization of the South African Trust and Reconciliation Commission. In this role he presents the annual South African Reconciliation Award. He is widely regarded as "South Africa's moral conscience" and has been described by former Mandela as "sometimes strident, often tender, never afraid and seldom without humour, Desmond Tutu's voice will always be the voice of the voiceless"
Service Providers* (Two exemplars):
Gina Hayden is the founder of the Conscious Leadership Consultancy based in the UK, where she specializes in conscious leadership coaching. She is also director of Sphere Consulting Services – a people development consultancy operating in various countries and continents all over the world: the United Kingdom and Europe, the Middle East, AsiaPacific, and Africa. Most recently she co-founded and serves as Director of the Global Centre for Conscious Leadership. She is also on the Steering Group of the Conscious Capitalism Institute, UK Chapter.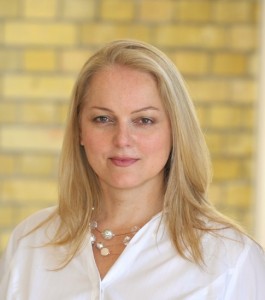 Hayden works internationally with a variety of clients including PwC, Barclays Bank, Anglo American, Novartis, VW, Royal Institute of Chartered Surveyors, ZolfoCooper, Duke Corporate Education, Cass Business School and London Business School. She is passionate about developing conscious leaders around the globe who, in her words, "are able to transcend their egos and run their organizations in a fundamentally different way so that business can fulfil its potential to become a force for good in the world and contribute to the benefit of many."
Betsy Sanders is in the third phase of a career of exceptional performance. She became Nordstrom's first female store manager, which positioned her to open the chain's first Southern California store – their first outside of the Pacific Northwest in 1978. She and her team made retail history as they built that business literally from nothing to $1 billion in annual sales over a twelve-year period, quickly becoming this retailer's largest and most profitable region. She has been widely  credited with having set the industry and international standards for customer service and subsequently authored the book Fabled Service.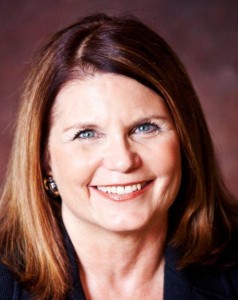 Since leaving Nordstrom in 1990, as a vice president and general manager of the burgeoning chain's Southern California stores, Sanders has stayed closely involved in the practical, results-oriented world of business as a corporate director. She has spent the last 24 years serving as a director of several public companies, including Wal-Mart, Wellpoint, Wolverine Worldwide, Washington Mutual Bank, Von's Supermarkets, Sport Chalet and Denny's. She also sits on advisory boards for several privately held companies and serves as a personal mentor to several executives in various customer-focused businesses.
In this third stage of her career she is a personal coach, trainer and facilitator with a focus on helping people discovering their unique gifts as well as determining how most effectively to share them. Throughout her career, Sanders has demonstrated a profound commitment to making conscious choices and continuous self-examination. She is one of the inaugural team of eight FutureShapers Consciousness Coaches.
Civil Society:
Thomas Paine (1737-1809) laid the foundation for the American Revolution, resulting in many people considering him to be "the father of modern democracy."  Paine's 1776 bestselling pamphlet – Common Sense – became a bestseller for the day. As John Adams has been reported to say, "Without the pen of the author of Common Sense, the sword of Washington would have been raised in vain."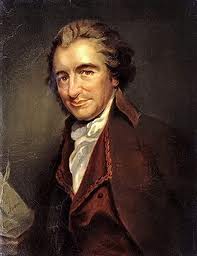 As a war reporter for the Continental Army, which was teetering on dissolution and thus losing the war, Paine wrote and published the first pamphlet of the American Crisis series which rallied Americans in 1776 and 1777 to stand for liberty and support the cause of the colonists. This resulted in militiamen who had previously planned to return to their families changing their minds and staying on, for additional men joining the militiamen and fighting for what they believed in, and gaining additional support from the Continental Congress. All of these were crucial to America's independence.
The 2014 Conscious Leadership Yearbook will contain these exemplars as well as others published in this blog previously. It will be published by FutureShapers, LLC, and available for downloading from the FutureShapers website later this year.
*this a new category for the Conscious Leadership Series