FutureShapers co-founder John Renesch talks about conscious leadership and shares his vision for the future.
(4 minutes, 24 seconds)
Through its various offerings, FutureShapers stands for conscious leadership so that leaders in organizations of all kinds lead and develop our global society toward a human presence on Earth that is environmentally sustainable, spiritually fulfilling and socially just. These leaders will have transformed themselves and their organizations so they are no longer driving society on an unsustainable path but rather are leading the way in restoring and transforming the world so a bright collective future – a world that works for all – can emerge.
FutureShapers' Offerings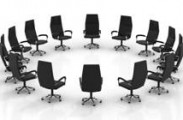 FutureShapers Roundtables
FutureShapers Roundtables are executive peer groups whose Members meet regularly, facilitated by certified Roundtable Hosts. The purpose of the Roundtables is to inspire, support, develop and accelerate the consciousness of leaders in executive positions so that their organizations become less dysfunctional, more effective, conscious, socially responsible, and life affirming.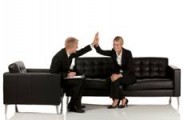 Consciousness Coaching
"Becoming a Conscious Leader" is the unique coaching/mentoring system provided by FutureShapers founders John Renesch and Thomas L. Eddington for senior level leaders. Sessions are done in person, by telephone or by Skype video sessions.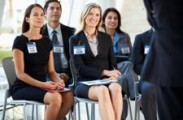 Leadership Development Programs
"Connecting to the Mindful Leader Within" is a three-day workshop delivered exclusively for organizations and their leadership teams at various levels. Highly interactive, the workshop is designed to help provide organizational leaders with a framework and tools to deeply examine areas of their inner wisdom, and to lead more effectively within their organizations..
FutureShapers Blog
With regular posts by one or both of the founders of FutureShapers and open to all members of the FutureShapers community for comment, the Blog focuses on the subject of conscious leadership and mindfulness at work.